Sir Raleigh Electric provides a centralized, dedicated team to design, install, maintain and troubleshoot electric vehicle (EV) charging stations. As electric vehicles begin to hit the U.S. market, we are actively involved with major manufacturers and end-users in creating a strategy that will fit any need.
Sir Raleigh Electric provides customer-friendly installation of EV charging equipment. Our certified electricians are experts in optimizing charging systems for your electric vehicle or plug-in hybrid model.
We will install systems that are compatible with most electric vehicles including the Nissan Leaf, Chevy Volt, BMW, Ford and Tesla. We will also manage every detail of your charging system installation project, making sure it is properly designed, permitted and compliant with electric codes (UL, NEC, etc.) and automotive standards (SAE, etc.)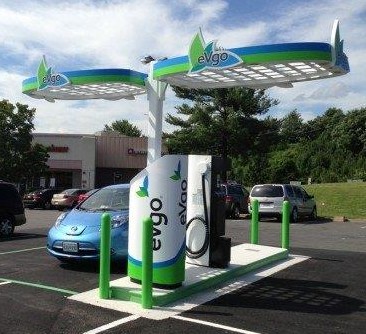 Our EV team has been instrumental in these local projects:
City of Raleigh Parking Decks
City of Raleigh Bus Depot
Tesla Super Station Lumberton
Progress Energy Parking Decks
Contact us for all your EV charging station needs.